Our Teachers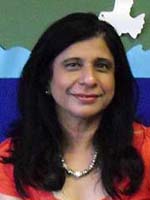 Mrs. Munira Hyder – Directress and Supervisor
I began my teaching career in 1987 as a Montessori directress in a prominent Montessori School in Karachi. That is when I fell in love with teaching young children via the Montessori Method of education. In my classroom I employed (and to this day continue to actively employ) the 5 basic principles of the Montessori Method detailed below:
Respect for the Child – Respect is the cornerstone of Montessori Education. I always show respect for children when I help them do things and learn for themselves. When children have choices, they are able to develop the skills and abilities necessary for effective learning autonomy, and positive self-esteem.
The Absorbent Mind – Montessori taught me to understand that children can't help learning. Simply by living, children learn from their environment. Children are born to learn, and they are remarkable learning systems. Children learn because they are thinking beings. But what they learn depends greatly on their teachers, experiences, and environments.
Sensitive Periods – Montessori believed there are sensitive periods when children are more susceptible to certain behaviors and can learn specific skills more easily. Although all children experience the same sensitive periods (for example, a sensitive period for writing), the sequence and timing vary for each child. One role of the teacher is to use observation to detect times of sensitivity and provide the setting for optimum fulfillment. I continually monitor my students to detect these periods.
The Prepared Environment – Dr. Montessori believed that children learn best in a prepared environment, a place in which children can do things for themselves. The prepared environment makes learning materials and experiences available to children in an orderly format. Freedom is the essential characteristic of the prepared environment. Since children within the environment are free to explore materials of their own choosing, they absorb what they find there. My Montessori education has taught me to create environments for young children, which enables them to be independent, active, and learn.
I completed my Honours Bachelor of Science in Microbiology followed by a Bachelor of Education. I then obtained my Montessori Diploma from Montessori Centre International (MATCE Recognized) from Canada. I continued to work in a Montessori setting while obtaining my Montessori Diploma.
In my spare time I enjoy trying difference cuisines, socializing with friends, travelling with my husband and visiting my grandchildren.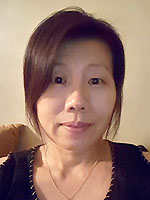 Ms. Susan Choi - Senior Teacher
I am a Registered Early Childhood Educator from Sheridan College.
I enjoy hard work and helping children find success. I have been teaching different ages of children at childcare centres since 2005.
I believe that children learn through integrated curriculums and play to gain experiences with meaningful, interesting learning methods that apply to their lives. This can be accomplished through "How does learning happen: Ontario's Pedagogy for the Early Years," integrated with the Montessori educational method and philosophy.
It is a great pleasure to be a staff member at Northridge Montessori school and teaching our children!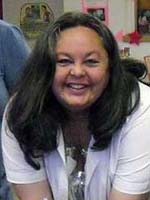 Ms. Laurena O'Brien – Senior Teacher
I am a Registered Early Childhood Educator from George Brown College. I have a great deal of experience working with young children. I have found teaching to be a very rewarding career and have been teaching children of all ages since 1979.
I have been with Northridge Montessori School for over 10 years. My students at Northridge Montessori School mean the world to me and come first in every way! It gives me great pleasure to give your child/children a head start in their education!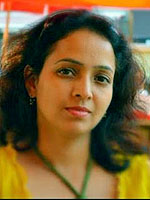 Ms. Mohini Kapoor - Teacher
I began my teaching career in 2007. I have a Bachelors degree in Science & Sociology and a Diploma in Early Childhood Care & Education. I have taught all over the world including India and Australia. I can speak 5 languages: English, Hindi, French, Punjabi and Bengali.
I believe that every child is special and unique – attention and love is all you need to bring out the best in them.
I firmly believe that every child is a curious learner. Parents and Educators play an important role in setting the foundation for lifelong learning, good behaviour, health and wellbeing.
It is very important that we inculcate the values of love, compassion and integrity in our children so that they grow up to be good human beings.
When I am not in the classroom, I love to spend time with my two wonderful kids.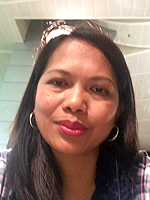 Ms. Annalisa Atibagos - Assistant Teacher
I obtained my Bachelor of Science in Elementary Education in 1993 from the Philippines. I am bilingual and fluent in both English and Hebrew. I am compassionate and dedicated and give my best in everything I do. I love teaching children and helping them discover their talents and passions. I believe that with hard work and perseverance anything is possible. It is my pleasure to teach at Northridge Montessori School!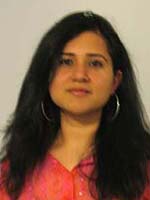 Ms. Hannah Hira – Assistant Administrator
I have been with Northridge Montessori School since 2004 and work in the office only. I am working towards obtaining my Early Childhood Education Diploma from Sheridan College. I have an undergraduate degree from the University of Toronto in Biology and a Master of Business Administration (MBA) from the Schulich School of Business (York University).
In my spare time I enjoy travelling, playing squash and driving my son to hockey on the weekends.